[qodef_icon_with_text icon_pack="simple_line_icons" simple_line_icons="icon-envelope-letter" icon_position="top" icon_type="normal" icon_size="qodef-icon-tiny" icon_animation="" title="CharterOnline" title_tag="h5″ custom_icon_size="130″ icon_color="#e0e0e0″ text="CharterOnline is the online booking engine for boats and yachts that powers your online sales and organizes your work flow. It includes a B2C and a B2B management section."]
[qodef_icon icon_pack="font_awesome" fa_icon="fa-check" size="qodef-icon-tiny" custom_size="42″ type="normal" icon_animation="" link="#" target="_self" icon_color="#53c3c9″ hover_icon_color="#282d33″]
[qodef_icon_with_text icon_pack="simple_line_icons" simple_line_icons="icon-screen-tablet" icon_position="top" icon_type="normal" icon_size="qodef-icon-tiny" icon_animation="" title="Easy to use!" title_tag="h5″ custom_icon_size="130″ icon_color="#e0e0e0″ text="CharterOnline is the most easy to use platform. No technical skills needed, you just upload your yachts and your availability – pricing and you are ready to sail in direct bookings. No time spending, no money spending. We provide you a simple and lean interface but if you want more.. we provide you all the training that you need."]
[qodef_icon icon_pack="font_awesome" fa_icon="fa-check" size="qodef-icon-tiny" custom_size="42″ type="normal" icon_animation="" link="#" target="_self" icon_color="#53c3c9″ hover_icon_color="#282d33″]
[qodef_icon_with_text icon_pack="simple_line_icons" simple_line_icons="icon-cloud-download" icon_position="top" icon_type="normal" icon_size="qodef-icon-tiny" icon_animation="" title="Smart Pricing Policies" title_tag="h5″ custom_icon_size="130″ icon_color="#e0e0e0″ text="The most valuable feature of CharterOnline is the Pricing Management. You can apply the pricing strategy that will skim the market of yachts. Multiple pricing policies can be applied for several days-periods-yachts-circumstances. Design your strategy and simply apply it in CharterOnline."]
[qodef_icon icon_pack="font_awesome" fa_icon="fa-check" size="qodef-icon-tiny" custom_size="42″ type="normal" icon_animation="" link="#" target="_self" icon_color="#53c3c9″ hover_icon_color="#282d33″]
See what we've been up to
Control your fleet of boats – yachts from any device available. CharterOnline is the management software where you can manage your fleet around the world. Keep track of every boat in different marinas. CharterOnline will eliminate your paperwork. Will also remind you to update your  boats' documents and keep history of boats' mechanical problems.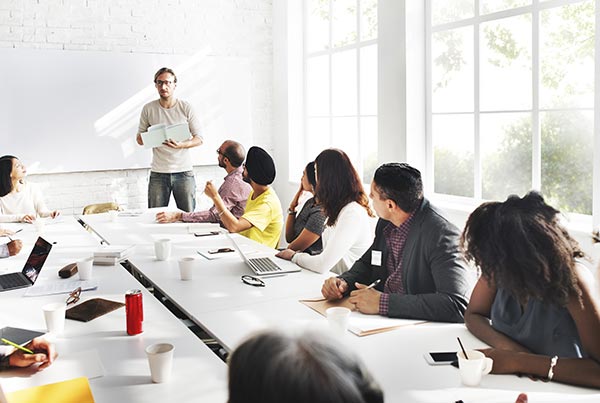 Organize your brokers, stations and affiliators in one software! Send different prices-offers and availability for each broker. You can centralize your collaborations around the world. We provide you the tools to organize your work flow by building a yacht chartering software with all the features that you need!
Flexible Availability Plan
CharterOnline's booking engine has the most functional availability plan. In one view you can understand during the day your daily work flow. In addition, you can change your reservation, extend it, upgrade it, etc..
You can trust us! CharterOnline is runned by travel and tech experts that have proven themselves in the world of tourism. Our support team is ready to consult and support you in order to multiply your online bookings.
[qodef_elements_holder number_of_columns="three-columns"][qodef_elements_holder_item background_color="#3d4248″ background_image="4207″ item_padding="9% 21% 11% 16%"]
Discover the most valuable features
[qodef_button size="small" type="solid" target="_blank" icon_pack="" font_weight="" fix_bottom="no" text="Read More" link="https://travelotopos.com/charteronline-features/" background_color="#ffffff" color="#282d33″ hover_color="#ffffff"][/qodef_elements_holder_item][qodef_elements_holder_item background_color="#d8d8d8″ background_image="4368″ item_padding="9% 21% 11% 16%"]
The most flexible pricing import CharterOnline is the only booking engine where you can import your prices in multiple ways! It allows you to make massive import pricing or to import prices individually for certain days! And of course special offers, dynamic pricing, pricing policies are included!
[/qodef_elements_holder_item][qodef_elements_holder_item background_color="#f0f0f0″ background_image="2516″ item_padding="9% 21% 11% 16%"]
Best Reports, Best Decisions
If you have a smart engine, you have smart reports, you get smart decisions. CharterOnline has the most targeted reports. You will be able to make decisions about your fleet, pricing, website, business model, costs, revenue etc..
[/qodef_elements_holder_item][/qodef_elements_holder]
[qodef_message type="normal"][/qodef_message]
Pricing Page With Pricing Tables
[qodef_pricing_tables columns="qodef-three-columns"][qodef_pricing_table title="Online booking engine" show_button="yes" active="no" price="3″ currency="%" price_period="reservation" button_text="request it now" link="https://travelotopos.com/contact-us/"]
3% for B2C reservations
1.5% for B2B reservations
[/qodef_pricing_table][qodef_pricing_table title="Offline manager" show_button="yes" active="no" price="2000″ currency="€" price_period="year" button_text="request it now" link="https://travelotopos.com/contact-us/"]
offline reservations
fleet manager
[/qodef_pricing_table][qodef_pricing_table title="Set up cost" show_button="yes" active="no" price="1000″ currency="€" price_period="paid once" button_text="request it now" link="https://travelotopos.com/contact-us/"]
[/qodef_pricing_table][/qodef_pricing_tables]